Wilckens Woodworking is a small family own business that has been providing fretwork designs for over 20 years. Our goal is to provide a quality pattern and the support you need to build fretwork projects that you can be proud of. Our designs range from simple to very complex….clocks from 4" tall to 9' 6" tall. We provide a verity of projects including but not limited to, clocks, mini clocks, boxes, shelves, crosses and ornaments.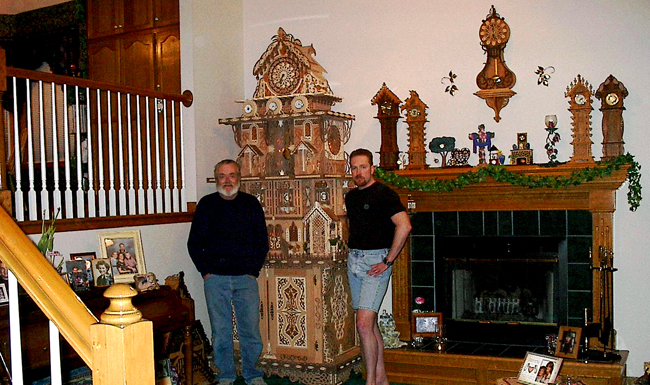 One of the things that we have prided ourselves with is one day turn around on your orders. Recently we lost Dad who was retired allowing this to happen. With the rest of us having full time jobs we will still strive to make this happen. Initially please be patient with us until we can work out the kinks in our new system, but please know that we intend to provide the best support we can, this is very important to us. We will be limited to support calls between 6:00 pm and 9:00 pm (Central US time) but you may always leave a message and we will return your calls as soon as we can.
Initially we will provide patterns for purchase but in the near future we intend on having a free monthly pattern and down the road we plan on providing a larger clock, providing a new piece or two every couple of weeks. We also would love to have photos of your projects of our designs on our brag page so that your fellow Scrollers can see them. We want this site to be a site for all of us.
Dad always said that 'We don't have Customers….We have Friends'. We have adopted this as our Mission Statement and will strive to do our part. Please join us in our secondary mission of making Fretwork the most popular discipline of woodworking that it can be and to populate the world with beautiful pieces built by the many talented people who love it and to help the next generation to appreciate it as we all do.


Thank you for visiting our website, feel free to look around and to contact us with any questions you may have.